Environment Group

The Environment Group formed in 2016 with the aim to "Think Globally" and "Act Locally" working with the village community in caring for our natural environment and moving towards a sustainable future lifestyle with respect to:
Wildlife friendly Addingham
Sustainable water Addingham
Zero carbon Addingham
Zero waste Addingham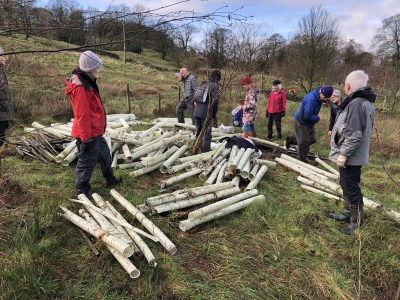 Volunteering
There are always plenty of practical tasks for volunteers, who meet between 10 -12 on Saturday mornings throughout the year. In the summer months there are often additional weekday sessions.
The Junior Environment Group, The Saplings
The Saplings, meet on the first Saturday of the month between 10 -12 and enjoy a range of indoor and outdoor projects.
Events
Look out for talks and presentations by the group and go to the website to see the dates for this year's Environment Weekend.
Local Walks
A series of local self-guided walks has been developed highlighting Addingham's natural environment.
Follow us on Facebook and Twitter
And for more information go to our Environment Group website: addinghamenvironmentgroup.org.uk
If you'd like to join us, send a comment or a question here's our email address: This email address is being protected from spambots. You need JavaScript enabled to view it.