Photo Archive Prints For Sale
The Heritage Group are now selling quality prints of images from the Addingham Photo Archive. These prints would look very good in your home and would also make excellent presents for anyone living in the village or for someone who knows the village but has moved away.
Remember that Christmas is coming!
Please order your print from the Addingham Photo Archive here. There are 12 available as presented in the slide show above. Other photos from the Photo Archive may be available, please feel free to search the archive and contact us to ask about any other photo.
These are available in 2 sizes, unframed or framed
Unframed Print 10" x 8" for £5.00

Unframed Print 16" x 12" for £10.00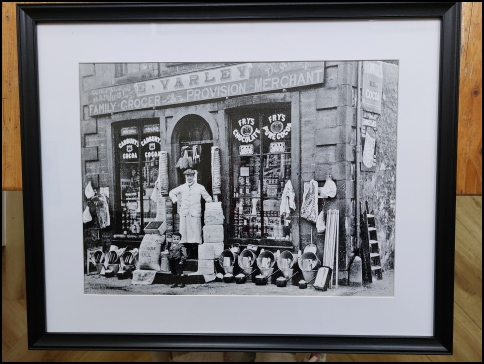 Framed Print 10" x 8" (frame size 13" x 11") for £10.00

Framed Print 16" x 12" (frame size 21" x 17") for £20.00
This is an example of a framed photo.
When you have paid it will take approximately 1 week to arrange printing and framing. When the print is ready we will contact you to arrange delivery to your home address, or if that is inconvenient, we can arrange for it to be left in the village Hub for you to pick up. The opening hours of the Hub can be found here.
Delivery in the village is free of charge, if you live outside of the village please contact us before ordering.
The Society uses Paypal to accept your payments. Paypal secures and encrypts transactions on both ends to ensure that the platform is safe to use for both buyers and sellers. Your personal information and data is safe when paying with Paypal.
Also note that you DO NOT need a Paypal account to pay with Paypal as you can pay with a debit or credit card.
Upon completion of your payment you will be automatically logged out.
If you do not appear to have received the activation email when registering your account please check your spam folder.